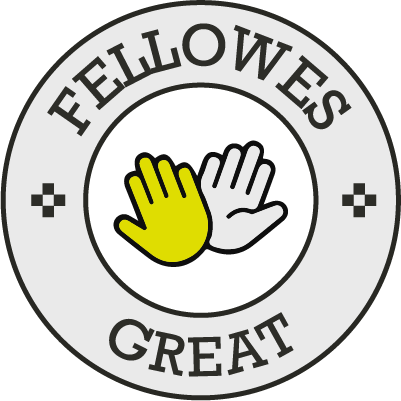 GREAT believes in collaboration and the sharing of knowledge and know-how. A good working environment is first and foremost a place where you can work to your full potential, thanks to specific tools and colleagues who pass on their passion and expertise. Everyone contributes to a healthy, competent and friendly environment.
A comrade is a person who is in the same line of work as someone else, and with whom he or she is familiar. That's why we've set up a partnership system called Fellowes.
Whether you're self-employed, in a job, or in transition, and in any sector of activity, GREAT values expertise in your field: systems engineering, systems architecture, networks and telecoms or cybersecurity, etc.
Becoming a Fellowes GREAT means :
Privileged access to the company's internal resources and networks.
You'll be able to work more efficiently, access exclusive information and tools, and collaborate closely with experts in a variety of fields.
You'll be able to leverage these resources to develop unique, tailor-made solutions for customers.
You'll then have a network of contacts and a reputation that will enable you to secure consultancy contracts with a variety of companies.
Professional recognition.
The Fellowes designation is synonymous with personal and professional achievement and credibility with customers.
You become a reference in your field, opening up new opportunities. This collaboration rewards your skills with greater and growing income opportunities.
GREAT will promote your skills and activities to its customers and prospects.
A dedicated working environment.
GREAT makes its premises and tools available to encourage the development of your work and know-how.
Regular updates on GREAT opportunities and the current activities of each Fellow are organized to enable professional follow-up between the two entities, give you the opportunity to contribute to each other's development, and encourage collaboration and knowledge sharing.
As a Fellow, you become a key player in the strategic direction of GREAT. Your voice counts when important decisions are made. You actively contribute to the company's development, bringing to life innovations that have a significant impact on customers and the market.
Being a Fellowes means gaining access to a community of experts, broadening your professional horizons and playing an essential role in GREAT's growth and innovation.
Would you like to join us? Please find below the Fellowes questionnaire.